Asset Distribution and Maintenance
Read on for the financial matters that you may need to consider and discuss with your spouse.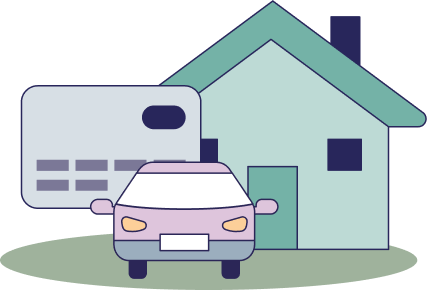 Asset Distribution and Maintenance
---
It is recommended for you to read the following content with a clear mind. If you are feeling emotional at this point in time, you may wish to come back to this page later when you are in a calmer state of mind.
A divorce not only takes a toll on your emotional and mental health, but it can also affect your financial health if your finances are not considered carefully beforehand.
The finances that you may need to consider and discuss with your spouse include: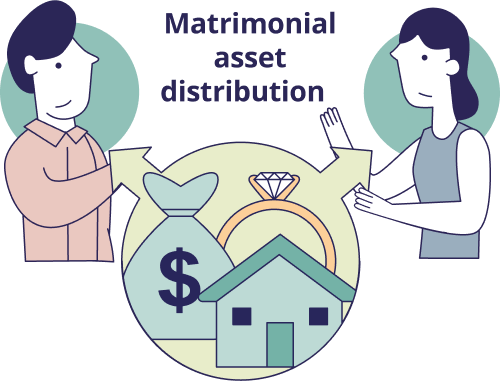 Some examples may include personal and shared financial accounts, CPF monies, the family car, the house, insurance plans taken up for any member of the family and the loans that you may have taken to finance these (if any).
You may wish to visit the Divorce AIDE (Assets Informative Division Estimator), which is a free self-help tool that can help you in understanding how your home and other assets may be divided between you and your spouse in the event of a divorce.
You may wish to visit the Family Justice Courts' (FJC) website for more information on matrimonial assets.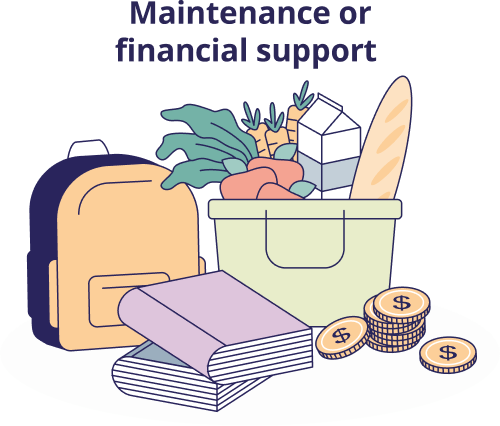 Maintenance is a form of financial support which you can apply. If you are a wife or an incapacitated husband, you may seek maintenance from your spouse even before the divorce process has started. You may also apply for maintenance on behalf of your children. However, please note that CPF monies cannot be used to settle maintenance claims.
To apply for a maintenance order or the enforcement of an existing maintenance order, you may visit the Registry at Level 1 of the Family Justice Courts (FJC), which is located at 3 Havelock Square, Singapore 059725, or at other locations listed here.
If you are seeking to enforce your maintenance orders without having to go to Court, you may wish to approach the Singapore Council of Women's Organisation (SCWO) for support and assistance.
To find out more about child and spousal maintenance, click here.
You may be eligible for tax reliefs if you are paying maintenance. For more information on the Spouse/Handicapped Spouse Relief and the Qualifying/Handicapped Child Relief, click here.
If you are able to come to a mutual agreement with your spouse on the reason for the divorce and all ancillary matters (including financial matters), you would be able to file for a divorce on the simplified track, which is a quicker, less costly, and less painful process as compared to a divorce on the normal track (i.e. where court intervention is required). The article on Coming to a Mutual Agreement provides steps that you may wish to take in discussing financial matters with your spouse.
In the event that both of you are unable to come to a mutual agreement, it will be left to the court to make an order. For more information, you may refer to the article on Having the Courts Decide.
If you and your spouse have children, it is also important to ensure that the children are not caught in the middle and have to bear the brunt of the disagreements between the both of you.
Pause and Reflect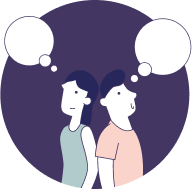 Is it still possible for you and your spouse to work on the marriage together? Have you considered marital counselling?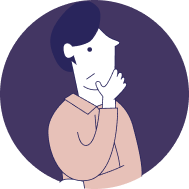 If you have decided to proceed with divorce, do you think you will be able to reach an amicable settlement with your spouse?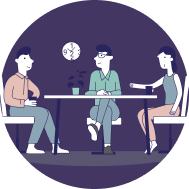 Have you considered mediation to help you reach an amicable settlement with your spouse?
The information on this site is for general information only and is not intended to be, and should not be relied on as a substitute for professional legal advice.
Coming to a Mutual Agreement