Buying Your Spouse's Share of the EC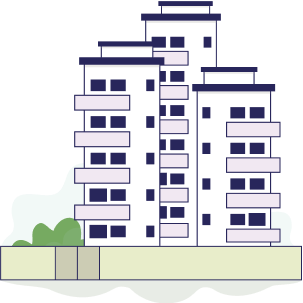 Buying Your Spouse's Share of the EC
You may wish to buy your spouse's share of the EC at an agreed price to retain the EC.
The CPF principal amount withdrawn by your spouse has to be refunded to his/her CPF Accounts, with accrued interest.
If there are insufficient monies to make the full requisite CPF refund to your spouse's CPF Accounts, and the sale of your spouse's share of the EC to you was at or above market value, CPF Board will collect the higher of the 2 formulae below, capped at your spouse's principal amount used for the EC and its accrued interest.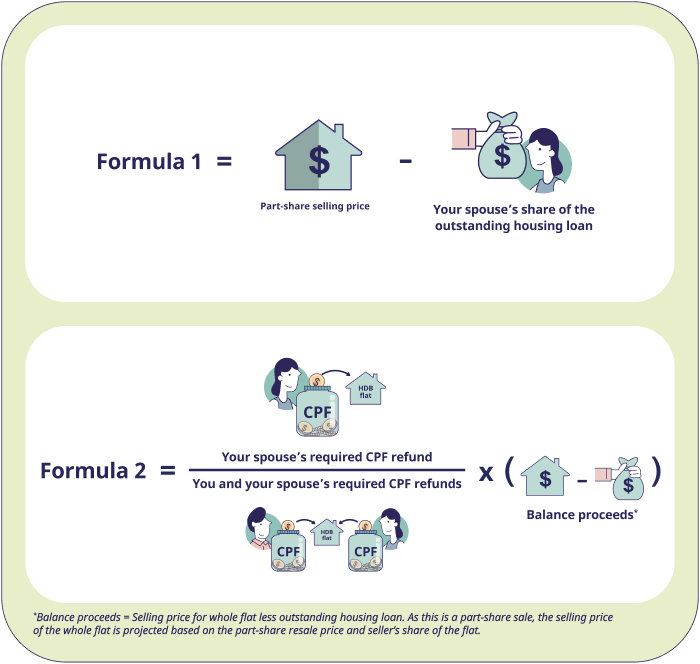 The following example is for illustration purposes only and is not intended to be representative. Whether one can proceed with the transfer cited in the example below is ultimately subject to the prevailing HDB and CPF Board policies. You may wish to consult a legal professional for more personalised and in-depth advice.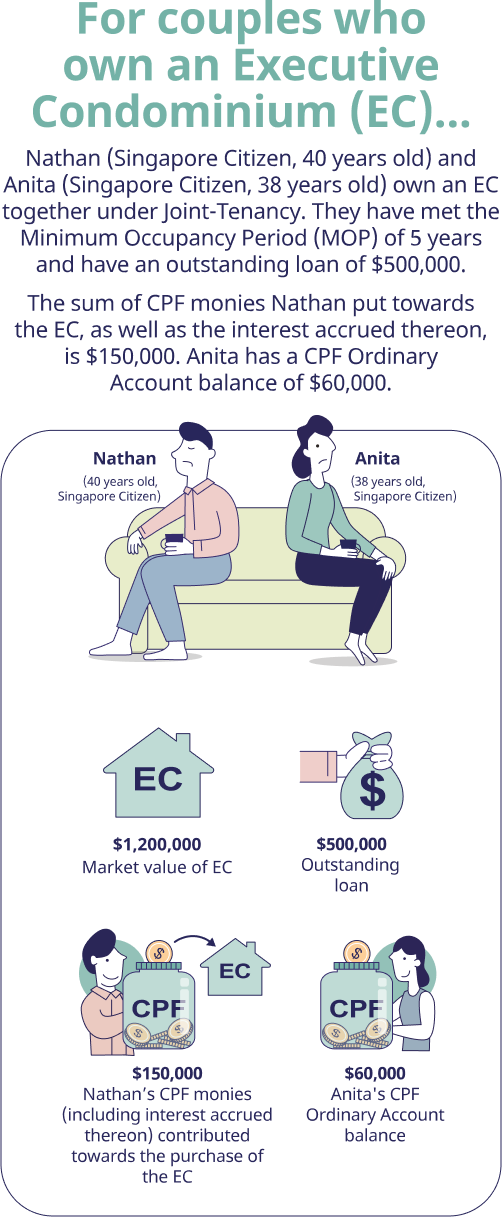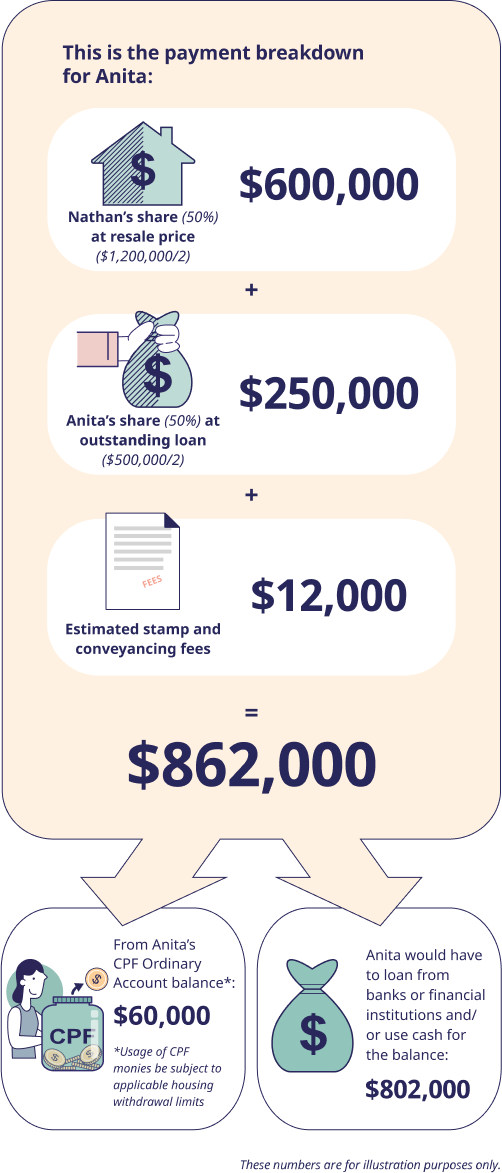 Since Anita has a CPF Ordinary Account balance of $60,000, she needs to take a loan of $802,000.
The above example is based on the sale of Nathan's share to Anita at a market rate. If the part-share resale price is above market valuation, Anita may have to pay cash over valuation.
This content was developed in conjunction with the Housing Development Board (HDB) and the Central Provident Fund (CPF) Board. The information on this site is for general information only and is not intended to be, and should not be relied on as a substitute for professional legal advice.