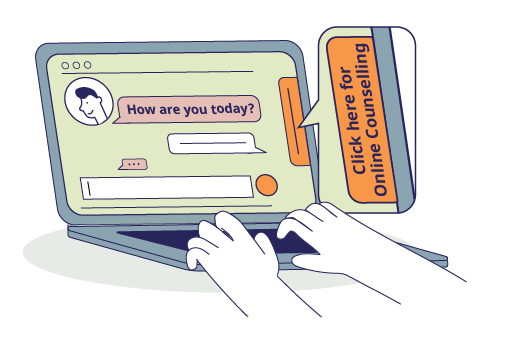 It can be distressing to experience difficulties in your marriage, your family, or with parenting. When you are feeling overwhelmed, your work, relationships, physical and emotional health may also be affected. In collaboration with the Ministry of Social and Family Development (MSF), the Community Psychology Hub (CPH) has developed an online counselling service for individuals facing marital, divorce, parenting, and/or family difficulties.
The online counselling sessions are:
Conducted over live chat, email and/or phone
Available to Singaporean residents, aged 18 and above
Free-of-charge
Research shows that online counselling is just as effective as face-to-face counselling. You may prefer online counselling for the anonymity it offers and accessibility.
If you are facing a crisis and require immediate emergency assistance, online counselling would not be suitable for you. For urgent emergency situations, please go to the nearest hospital, call 999, or call Samaritans of Singapore (SOS) at 1-767.