Helping Your Child Through the Divorce
It is important to pay extra care when sharing with your children about the divorce, and guiding them through this big life change.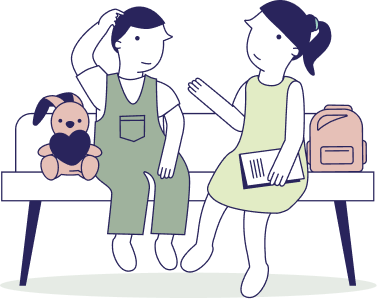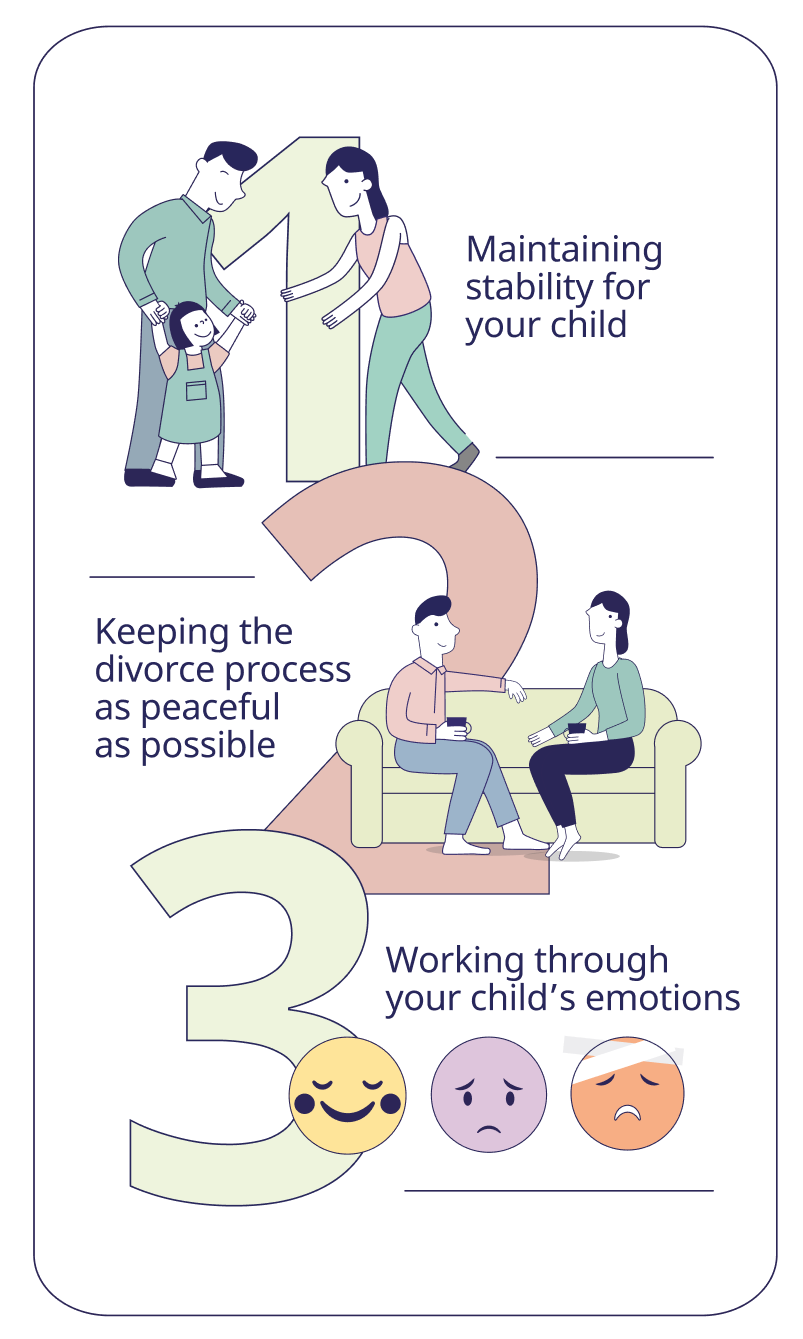 In order to help your children cope with divorce, you can focus on these key areas: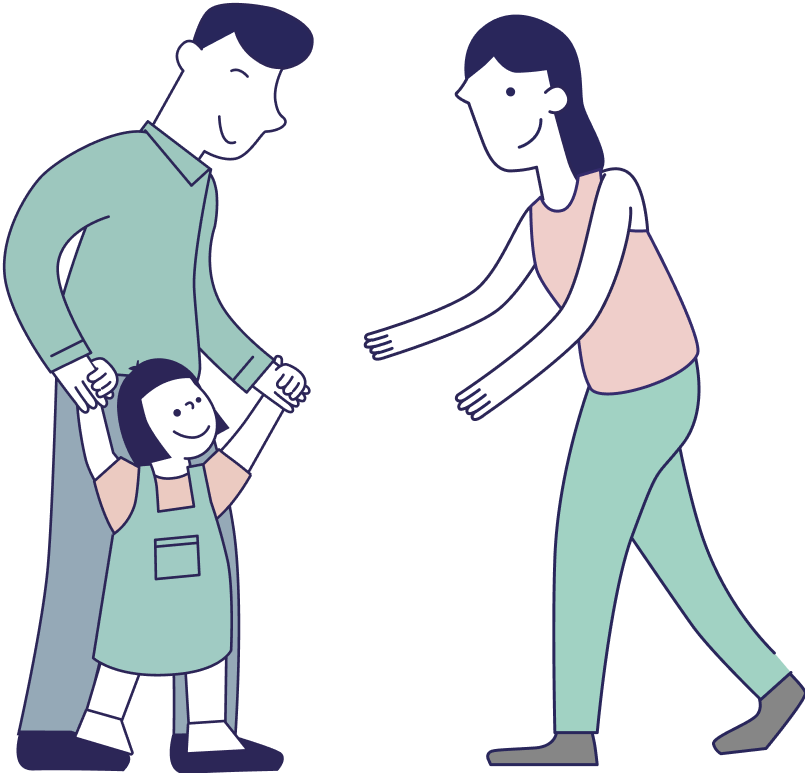 During this challenging time, your children need stability in their life more than ever. Remind them of the people and things in their life that they can depend on, such as your love and concern for them.
Be supportive of your children's relationship and contact with the other parent. Reassure your children that both of you are still their parents despite the divorce.
Divorce may also bring about changes to your children's living arrangements, schooling and social relationships. Having too many changes can be unsettling for your children. Minimise changes as much as possible when deciding on your co-parenting plan.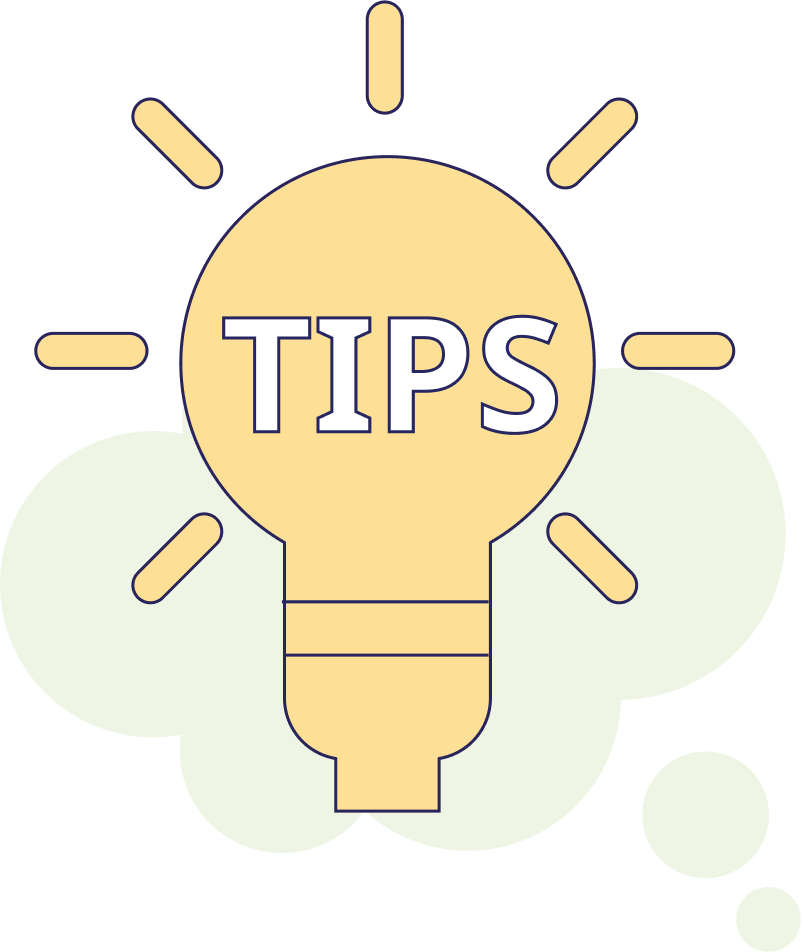 Tips to provide stability:
Minimise disruptions to your children's daily routines, activities, and schooling arrangements
Inform your children's teacher about the divorce if you and your children are comfortable to do so. Seek help from teachers or build a network of caring adults (e.g. relatives) to support your children.
Support your children's relationships with their peers. They may be thinking about how to talk to their friends about what is happening at home – have a conversation with your children on how to do so.
If you are the care parent, be supportive of your children's relationship with the visiting parent. Find more tips on co-parenting here.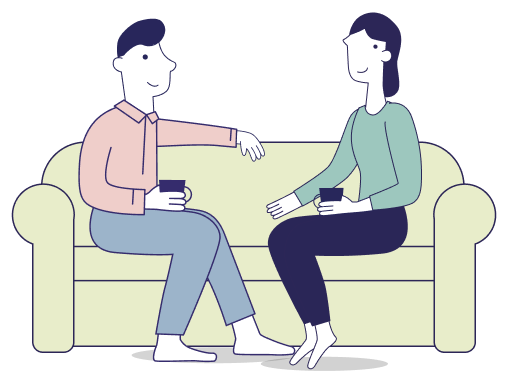 Even if the marriage ends, make it a priority to keep the peace with the other parent. Co-parenting well together will also help your children. It has been proven that children do best when their parents maintain a cooperative co-parenting relationship after the divorce. When there is ongoing conflict between parents, children are usually the ones who have to deal with the detrimental impact.
It may take some time and effort to work out how to co-parent. While it may be hard, learning to manage your emotions and putting your differences aside is one way to succeed.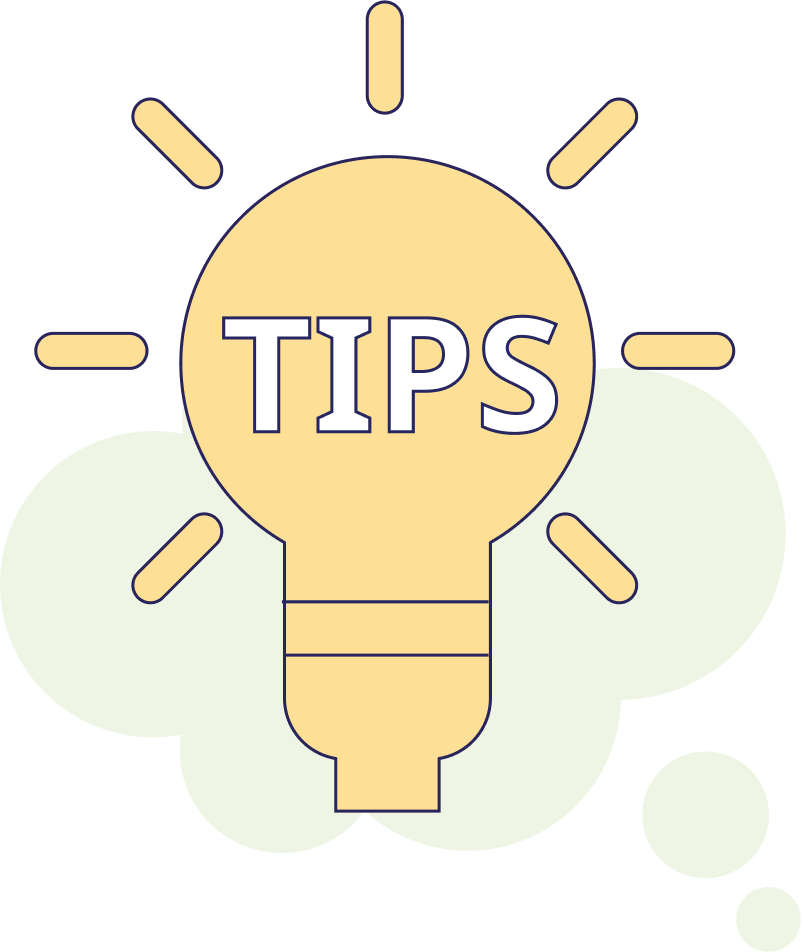 Tips to maintain a positive co-parenting relationship with the other parent for your children:
Speak to your children about the other parent using neutral terms.
Keep any arguments or heated exchanges away from your children.
Do not use your children to pass messages to the other parent.
Do not use your children as a "spy" to obtain information about the other parent.
Refrain from using words or actions that may cause your children to feel torn between both parents and experience feelings of distress.
Do not involve your children in the discussion of adult-related issues such as financial matters between you and the other parent. You may unintentionally put your children in a difficult position or make them worry unnecessarily.

Children, particularly younger ones, may need their parents to walk them through their feelings. The best way you can help them is to listen to them and acknowledge and validate their feelings and experiences.

THINGS YOU CAN DO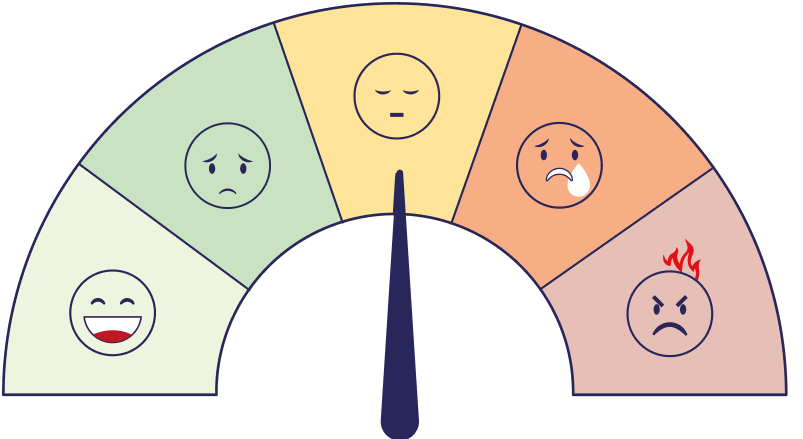 Teach your children how to identify their emotions.

Children, especially those at a young age, may need help to find the right words to describe how they feel.
You may use pictures or videos to explain the different emotions. An example is the emotions chart below. Using the emotions chart as an example, you may ask: "How does sadness feel like? How do I know when someone is sad? I know you feel sad because you cannot see your father as often as before."
Alternatively, you can get them to draw how their face or their body reacts when they feel each emotion.
Your adolescent children may require some help to identify and/or articulate how they are feeling as well. Guide them gently and without judgement as they figure out their emotions.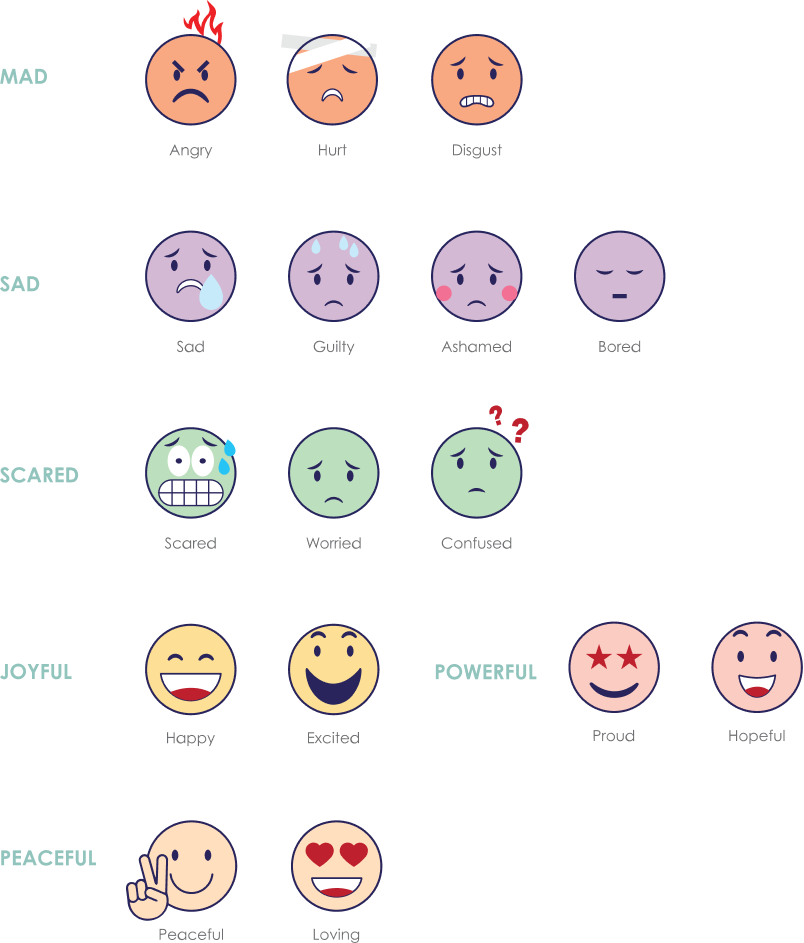 This is an example of an emotion chart. You can ask your child to point to the face displaying the particular emotion they are experiencing.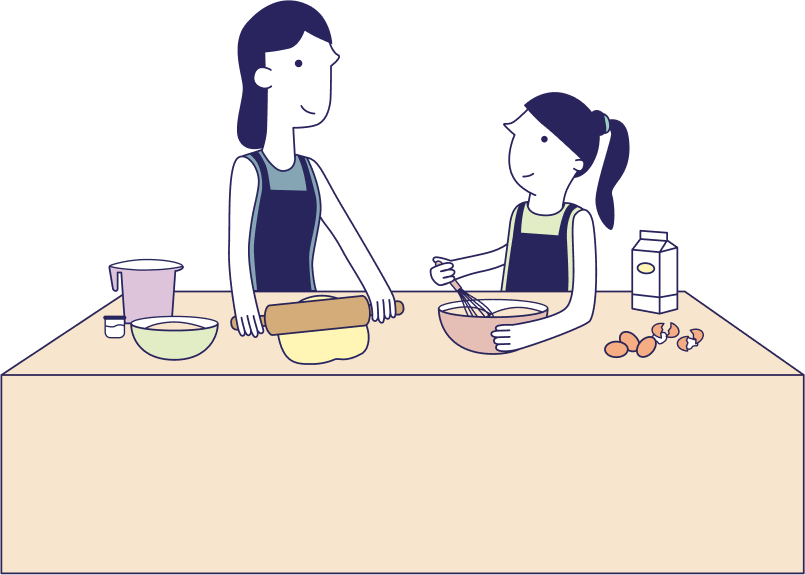 Encourage your children to share how they honestly feel.

Talk to them directly about how they feel about the divorce.
Explore different ways of expressing how they feel with them, such as through drawing pictures, telling stories, or talking to you. Older children may express themselves through dance, music, art, sports, or share their feelings with their friends.
Reassure your children that they are not hurting you by sharing their honest feelings. For example, you may say: "I want to know how you are feeling about this because I care about you, and you are not going to hurt my feelings if you tell me how you feel honestly."

Talk about your own feelings.

This demonstrates to your children what sharing their feelings could look like.
Hiding your own grief may also make children feel like they should do the same.
However, share your feelings simply. Spare your children the details of the divorce and do not unload your hurt and pain onto them.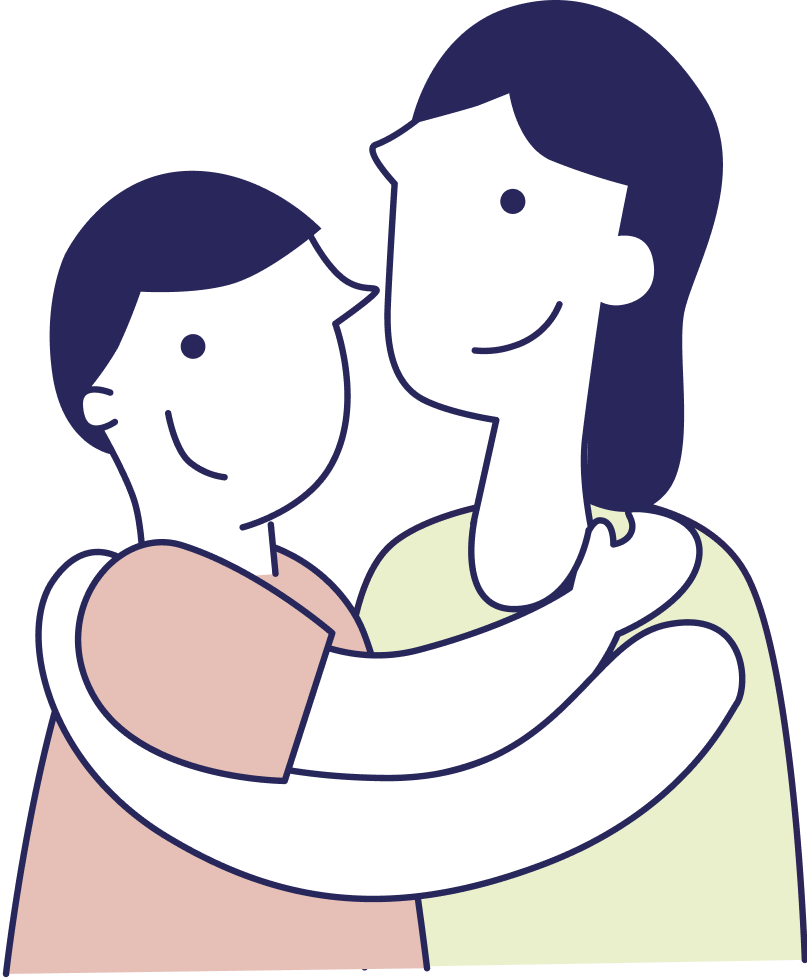 Acknowledge and accept how your children feel and assure them of your love.
Just like you, your children may be grieving the loss of the family they once knew. They may find it difficult to express how they feel or cope with these emotions. The way in which you and the other parent respond to them will impact their ongoing emotional development, regardless of their age.

It is important to really listen to what your children have to say without interrupting them, especially with your older teen. For example, you may say: "It is okay to feel this way."
Older children may need more time and space to come to terms with their feelings. Encourage them to seek support from various circles—their peers, teachers, grandparents—in addition to you and the other parent.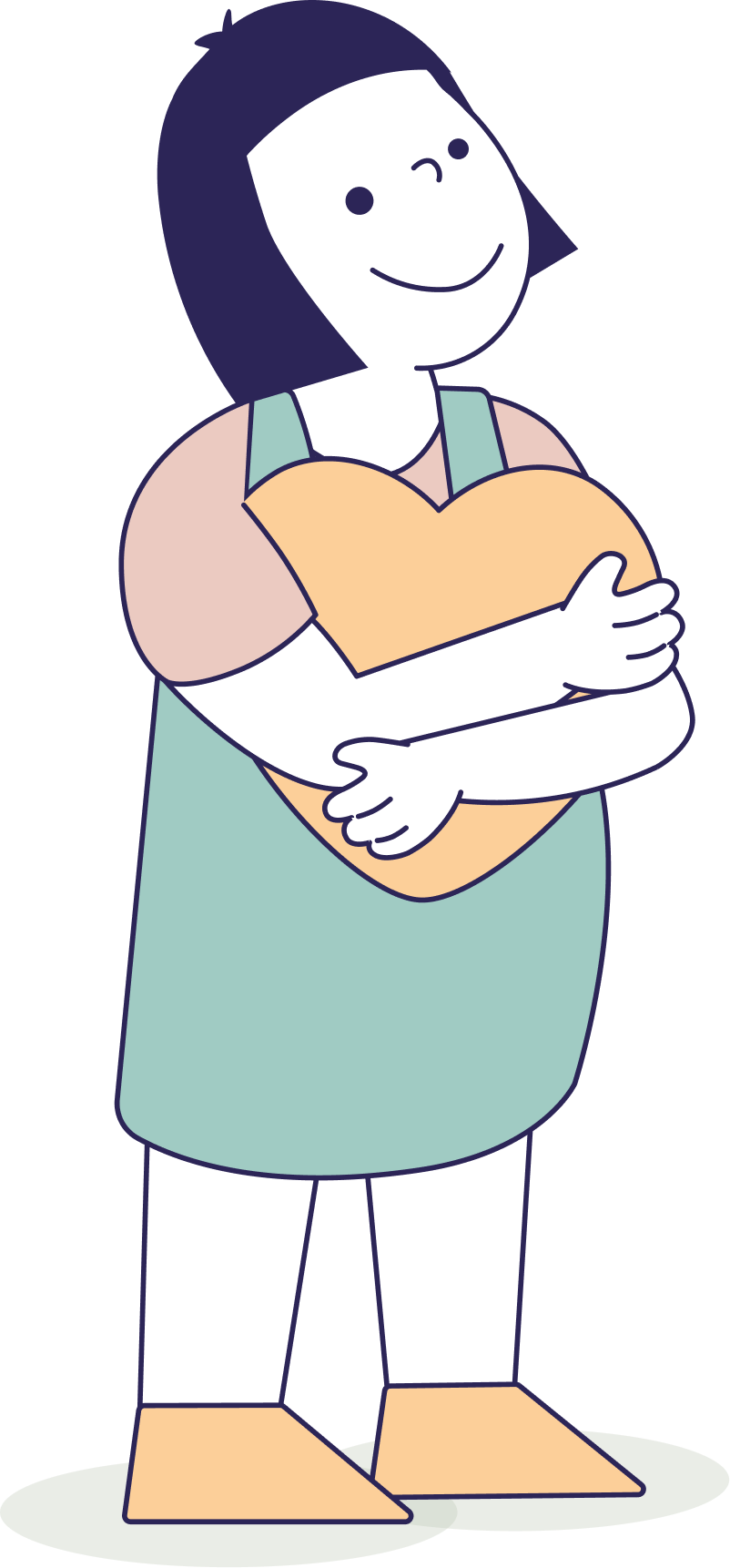 Teach your children methods to manage their own feelings.

Once your children are able to identify their own feelings, it would be easier for your children to deal with them.
Expressing their emotions (such as by using the examples mentioned above) is one way your child can cope.
Encourage your children to learn relaxation techniques such as breathing exercises, listening to music, reading a book or taking a walk.
Explain to your children why they are experiencing these feelings and what they can do about them. For example, you may say: "You are feeling scared because this is something that you have never done before. Everyone feels scared when they need to do something for the first time. We may fail the first time, but we learn and do it better the next time. Do you want to give it a try? I will be here with you all the way."
Your children will benefit from you being there for them as they learn to adjust to the changes brought about by the divorce.
You may wish to find out more about the Children of Divorce Intervention Programme (CODIP), a programme designed to help children cope with their feelings about their parents' divorce, here.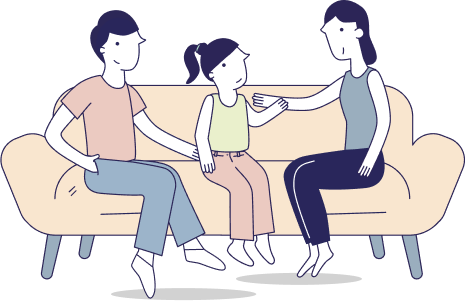 Chantal's Story
Chantal (aged 50) supported her children through her divorce by checking in with them regularly. She also informed her daughter's school of their family transition and requested for the teachers to help monitor her daughter's well-being.
Read More
Pause and Reflect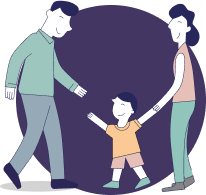 How do you want your children to feel about you and the other parent while growing up?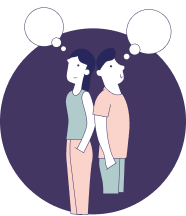 What are your hopes for your children in their development to adulthood?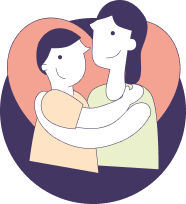 What can you do to support your children?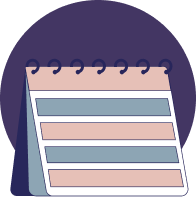 How can you minimise the disruptions to the important social relationships and activities in your children's lives?
Talking to Your Child About Divorce