Why Attend Marital Counselling?
Learn about signs to seek help and what marital counselling does.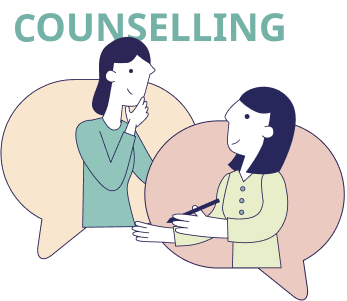 Why Attend Marital Counselling?
Overwhelming emotions are often present when a couple experiences marital strain. Marital conflicts that are chronic or difficult to resolve can be very stressful and may impact an individual's psychological, emotional, and physical well-being. Individuals can seek counselling to better understand how to manage the issues they are facing.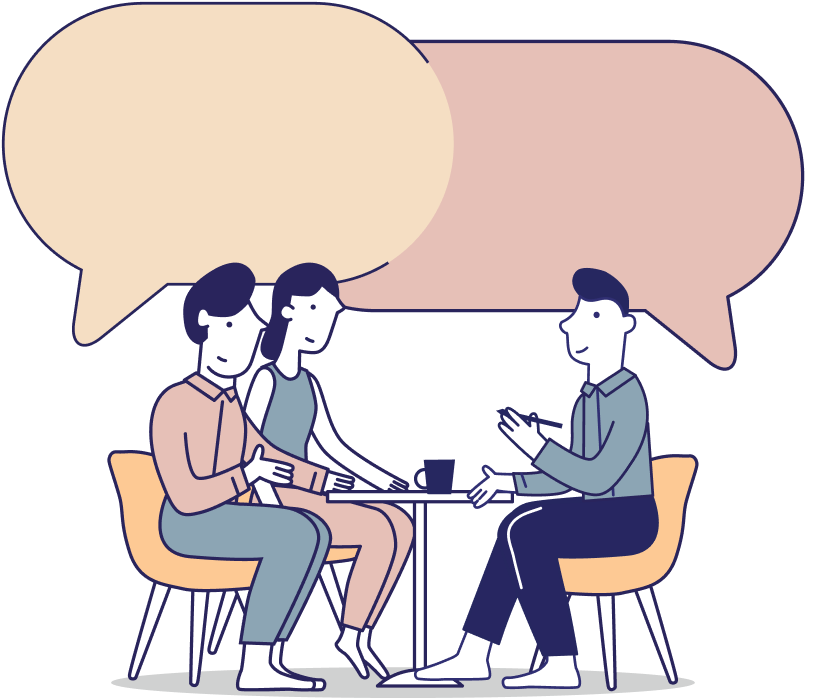 For couples, counsellors can provide additional support in different areas of your marriage. Regardless of the types of issues faced, couples can benefit from counselling at any point in their relationship. Counsellors may work with you on a variety of issues, such as understanding and working through conflict and communication issues in your marriage, rebuilding the relationship after an extra-marital affair, or working out solutions for stressful relationships with in-laws. Research shows that seeking professional help can ease marital distress and bring about a better sense of well-being.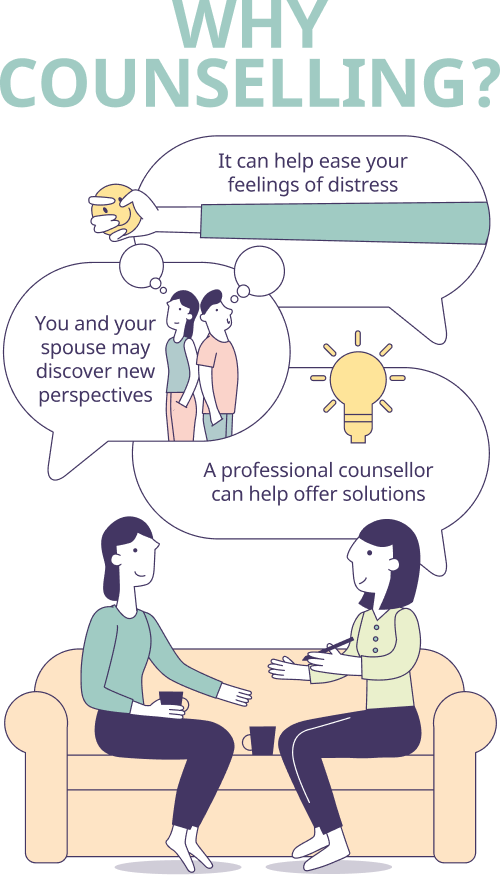 When should you consider seeking counselling?
Counselling can be for anyone who finds it difficult to cope with their situation or emotional distress. Counselling services can be especially helpful for individuals who:
Have frequent overwhelming feelings such as anger and anxiety
Have frequent low moods and low self-esteem
Find it hard to do daily activities such as sleeping or eating normally
Start to turn towards unhealthy patterns such as drinking, gambling, taking drugs, or overuse of computer games
Are unable to cope with the stress in their marriage and of caring for their children or other family members
Hear from our FAM@FSC counsellor on how marital counselling can help you.
You are encouraged to reach out to a counsellor if you experience any of the above. Do note that this list is non-exhaustive.
Pause and Reflect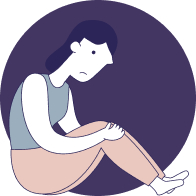 Are you overwhelmed with issues in your marriage?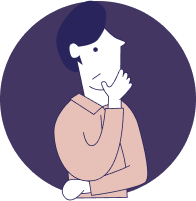 Are you thinking about separation or divorce but are not sure?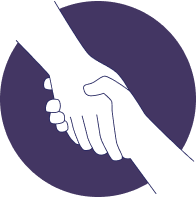 What kind of support do you need at this point in time?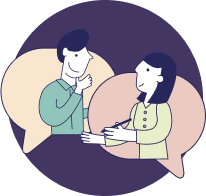 Will you consider talking to a professional counsellor about your issues?