What Can Happen to Your Public Housing Flat?
Read on for an overview of the public housing options that you can consider.
Servicing Your Housing Loan
Whether you are considering purchasing a new HDB flat or retaining your existing HDB flat, it is important for you to do your own financial planning.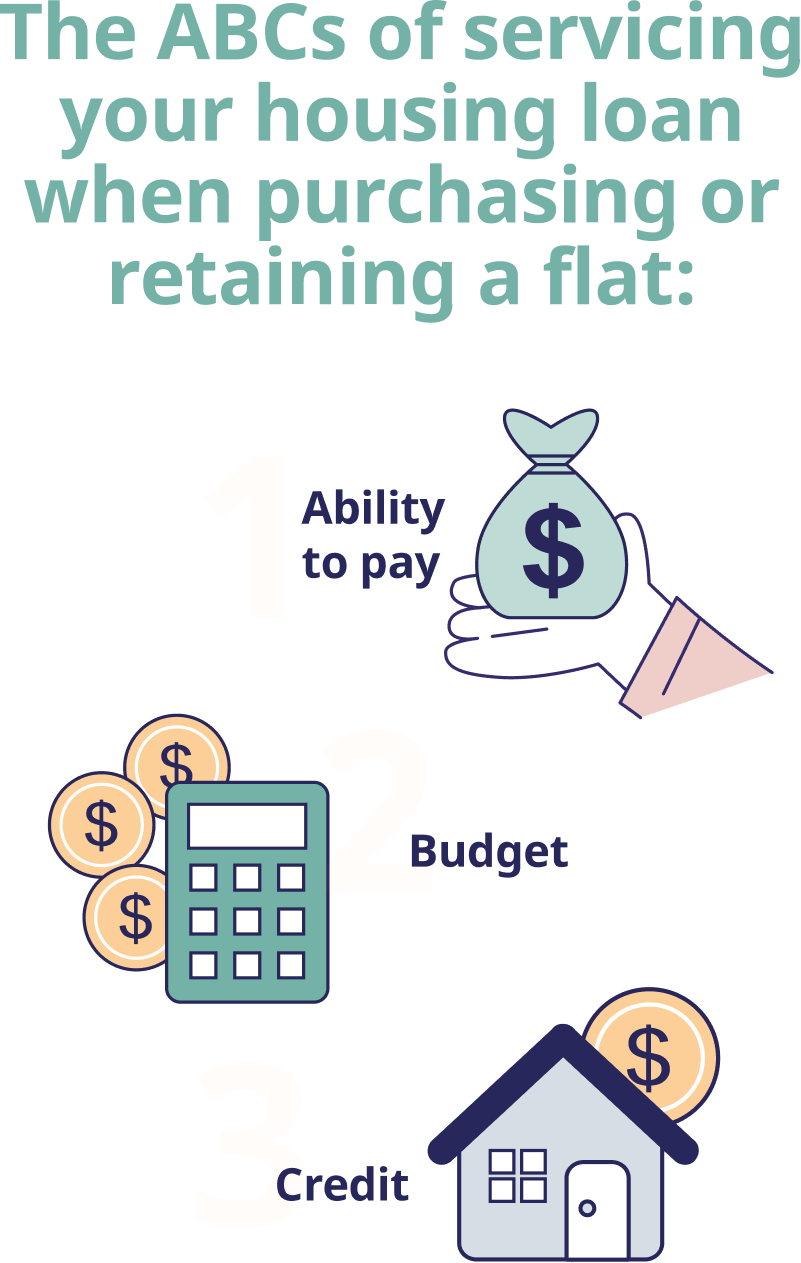 You may wish to visit the HDB website to find out more about the ABCs of financial planning, access tools to work out your budget and understand the payments that are required,
If you require further assistance on how you might obtain and service a housing loan, you may wish to make an appointment with your preferred bank or book an e-appointment with HDB.
This content was developed in conjunction with the Housing Development Board (HDB) and the Central Provident Fund (CPF) Board. The information on this site is for general information only and is not intended to be, and should not be relied on as a substitute for professional legal advice.