Parenting
Find out how to nurture your marital relationship while coping with the challenges of parenthood.
Becoming parents can put a strain on your marital relationship. At different stages of your child's life, you and your spouse will have different roles and responsibilities. Through all of these transitions in parenthood, it is important to also nurture your marital relationship. Read on to find tips on how to keep your marriage strong while navigating parenthood.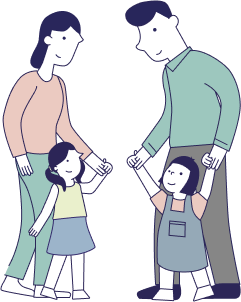 Once you become parents, your marriage matters more, not less, because now other people are counting on you.
Parenthood and Family Relationships