Common Reasons for Marital Breakdown
There are many factors that may lead to a poor marital relationship. Read on to find more information and tips on what you can do if you are experiencing any of these issues.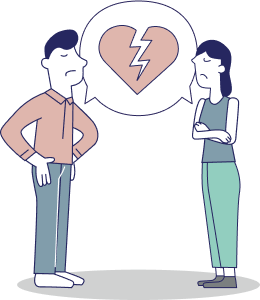 Common Reasons for Marital Breakdown
Marriages break down for many reasons. Some of the reasons may include conflict and communication issues, parenting stress, extra-marital affair, family violence, and others. Click to find out more about what you can do to address each issue. You may also find other marital counselling services here.

Strength comes from overcoming what you once thought was not possible.
Conflict and Breakdown in Communication