Divorce Counselling
The steps ahead can feel uncertain or overwhelming. Seek counselling support as you go through the divorce process.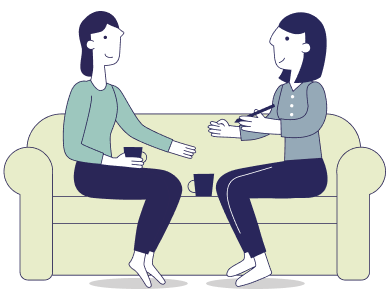 Where Can I Attend Divorce Counselling?
In-person Counselling
The Strengthening Families Programme@Family Service Centres (FAM@FSCs) and Divorce Support Specialist Agencies (DSSAs) offer face-to-face counselling. You may see a counsellor either as an individual or as a couple. This service is open to Singapore Citizens, Permanent Residents or clients with a Singapore nexus (defined as having a family member who is a Singapore Citizen or a Permanent Resident).
Usually, at the first session, there will be an intake assessment where the counsellor understands more about your situation and makes a recommendation on the format of counselling. The recommended number of sessions and the focus of subsequent sessions will be determined based on the needs of the individual or couple. All sessions at FAM@FSCs and DSSAs are free-of-charge.
Find your nearest agency here.
Other places that offer counselling services are:
Online Counselling
Apart from in-person counselling services, online counselling is also available. You may prefer to use online counselling services for its accessibility and the anonymity it offers. Services are also free-of-charge. Counsellors on CPH Online Counselling have the expertise to help individuals facing marital, divorce and/or parenting difficulties. You may find out more here.
Why Attend Divorce Counselling?