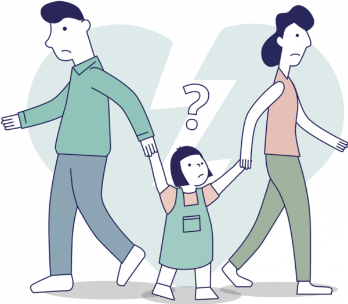 "A divorce is a like a tsunami, while it has the ability to wash away a village that took years of effort to build, we can also choose how we want to pick up the pieces for our newly reconstructed family after the waves of destruction."
It can be difficult for divorced parents to come to an agreement on co-parenting arrangements, especially when they are dealing with their own grief. With the help of FAM@FSC counsellors, Simon and his ex-wife managed to find common ground on child matters and contact arrangement that allowed their daughter to spend quality time with both parents. By doing so, it allowed her to develop meaningful relationships with both parents and assured her that they both want what is best for her. This helped with her adjustment to the family transition.
When my marriage broke down, I lost my sense of self. I felt depressed and it affected my motivation at work. I even started to withdraw from the people around me. Thankfully, I had friends, family members, and the FAM@FSC counsellors who stood by me when I was grieving. After I reached out to FAM@FSC, my counsellors provided me with a listening ear and were instrumental in helping me get my bearings.
Due to the grief from the divorce that my ex-wife and I both experienced, co-parenting was challenging in the beginning as it brought up a lot of emotions. There was a period of time when I felt that my parenting skills were being nitpicked on and I felt wronged by the many accusations made by my ex-wife. Through our FAM@FSC counsellor, we managed to find common ground when it came to child matters, such as the selection of our daughter's primary school.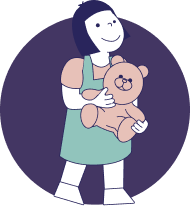 Over time, I learnt how to differentiate my ex-wife's genuine concern towards our daughter's well-being from her blaming and nitpicking. A strategy that helped me was to take a time out when exchanges heat up and only to respond after things have cooled down between us. We eventually came up with a parenting time arrangement that allowed our daughter to spend quality time with both parents. At present, I'm part of my daughter's school parent support group. This gave me opportunities to be involved in my daughter's school activities. My daughter is always elated to see me in school and started sharing with me more about her social interactions with her schoolmates.
The co-parenting journey has not been easy. It is important for parents to avoid bringing their children into disagreements and continue to treat the other parent with respect after the divorce. I learned through counselling at FAM@FSC to be mindful of not criticising the other parent in front of my daughter and how to communicate with my daughter who was coping with the parents' divorce.