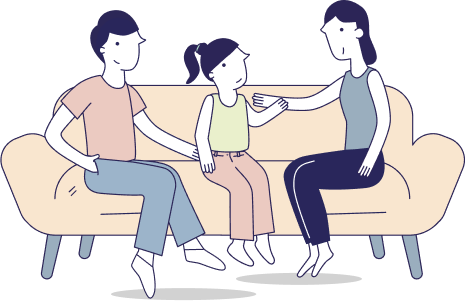 Chantal (aged 50) supported her children through her divorce by checking in with them regularly. She also informed her daughter's school of their family transition and requested for the teachers to help monitor her daughter's well-being.
When Chantal got the divorce, her two children were 17 years old (Alex) and 9 years old (Andrea). Chantal had always felt that communication with her children was very important. She wanted Alex and Andrea to know that they always had someone to talk to. After the divorce, she decided to chat with her children more frequently to find out how they were feeling.
Through these conversations, she discovered that Alex was coping well as the divorce did not come as a surprise to him. He had seen the conflict happening between his parents for many years and had expected his parents' divorce. Andrea, however, struggled to understand why Dad had to move out.
Concerned about how Andrea was doing outside of home, Chantal also shared the changes to their family arrangement with Andrea's teachers. After checking in with her teachers on any observable changes in Andrea's behaviour in school, Chantal got a better idea of how Andrea was doing. She was able to help Andrea understand that she could still see and spend time with her father. Over time, Andrea got used to her new family arrangement.