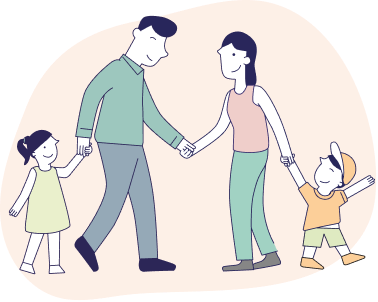 Benjamin (aged 40) and his wife managed to save their marriage by working on their communication skills, conflict management skills, and growing in appreciation of each other.
After years and years of conflicts and quarrels, we finally just stopped communicating with each other altogether. I gave up wanting to work on our relationship. Things quickly deteriorated once we stopped communicating and she eventually left the house with the children.
I was shocked, sad, and angry. I kept trying to call my wife and sent her messages to explain how she had misunderstood me. I thought I could convince her to come back this way. But the more I tried to explain myself, the worse our relationship got. 
I attended counselling sessions, marriage programmes, and read up on common marital problems and solutions. I reflected on the whole situation and realised that while we may have both contributed to the problems in our marriage, I had to bear some responsibility, admit my faults, and take the first step to change. Even though I may not agree with her perspective on everything, I apologised for never compromising and all the deep hurt I had caused her.
When we lived apart, I kept my wife updated about my daily activities and the things I learned. Instead of dwelling on our disagreements in the past, I focused on talking about the future and the memories we could build together. I suggested things we could do to strengthen our marriage such as going on regular dates. She saw how I had changed for herself. Over time, trust between us was rebuilt. She formed new impressions of me that gave her the reassurance that I had really changed. She decided to move back with the children and give our marriage a second chance.
What I have learnt about managing conflict is that first, you need to strengthen your marriage. You can do this by talking to each other lovingly, spending time together as a couple, giving gifts to each other, and developing a sense of appreciation for each other. Over time, as the marriage grows stronger, conflicts will be easier to resolve. To me, this is like building up our goodwill in each other's goodwill bank. During intense conflict, our goodwill bank is in the negative, and no amount of negotiation or trying to talk to each other will help. From my experience, I think what is most effective is to set aside the conflict first and work to build up the goodwill in each other's goodwill bank. When there is a lot of goodwill for each other, the conflict will be resolved by itself or the both of you may reach a point where you don't have to go back to the conflict. Even if you choose to return to the conflict to try and address it, it would be much easier then, given that the feelings of resentment, anger, and disappointment are no longer there.