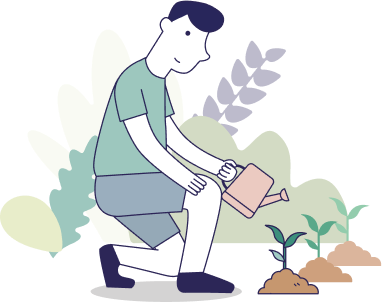 Wai Kit (aged 50) occupied himself with farming and community-building activities to help him cope with anxiety and negative feelings during the divorce.
I felt many different emotions when I got the divorce. There was a mix of anger and sadness, especially when there were still many arguments and fights over who was right and who was wrong. When I moved back with my family, there was a lot of uncertainty and anxiety surrounding the possibility of not seeing my children again and my financial situation. Once I had made the decision to move on, I felt peace and relief.
During the weekends or public holidays, friends my age would have their family to keep them company. As for me, it always felt like I was alone with too much time to kill. I ended up volunteering with a non-profit organisation to do farming. I enjoyed this a lot and my volunteering involvement slowly increased to include other activities. The new friends that I met there also kept me from dwelling on the unpleasant past. The new experiences created new memories which eventually replaced the old, difficult ones.