What Can Happen to Your Private Property?
Read on for an overview of the private housing options that you can consider.
What Can Happen to Your Private Property?
---
It is recommended for you to read the following content with a clear mind as decisions on housing arrangements bear financial implications. If you are feeling emotional at this point in time, you may wish to come back to this page later when you are in a calmer state of mind.
Major life changes may be unsettling for your children, which includes changes in housing and living arrangements. If you have decided to go ahead with a divorce, it is important to make your housing plans with your children's best interests in mind. Careful planning is needed for the transition to be as smooth as possible for you and your children. These are the various options that you can consider if you and your spouse own a private property.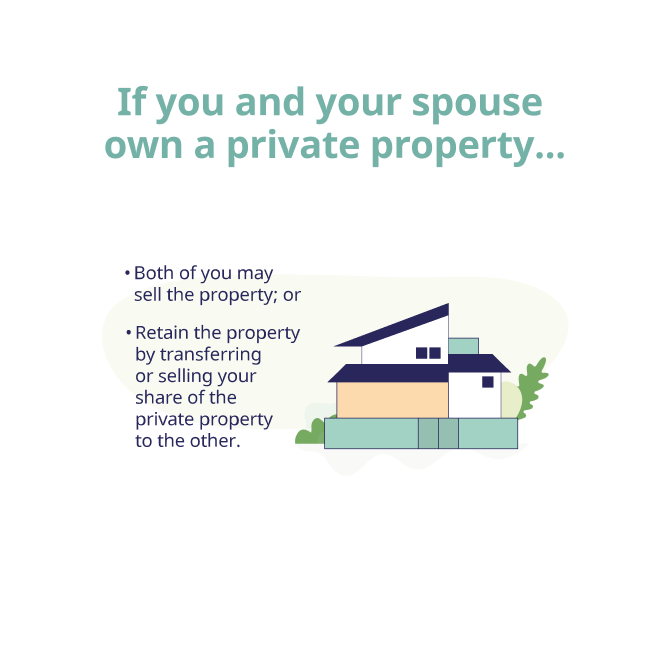 The information on this site is for general information only and is not intended to be, and should not be relied on as a substitute for professional legal advice.
Selling Your Private Property