What Can Happen to Your Public Housing Flat?
Read on for an overview of the public housing options that you can consider.
---
It is recommended for you to read the following content with a clear mind as decisions on housing arrangements bear financial implications. If you are feeling emotional at this point in time, you may wish to come back to this page later when you are in a calmer state of mind.
Children may become deeply unsettled by major life changes. If you have decided to go ahead with a divorce, it is important to make your housing plans bearing in mind the impact on your children. Careful planning is needed for the transition to be as smooth as possible for you and your children.
Eligibility
In general, you will need to meet the Minimum Occupation Period (MOP) of 5 years before you can sell your flat. The MOP is calculated from the date you collect the keys to your flat. It excludes any period where you do not occupy the flat, such as when the whole flat is rented out or when there has been an infringement of the flat lease.
To find out if you have met the MOP, you may wish to use the Housing Options Explorer. The Housing Options Explorer can also give you an idea of the finances you will need to purchase a new or resale HDB flat. Alternatively, you may log in via the MyHDBPage here to find out your MOP details.
If you have not met the MOP, you may have to surrender your flat to HDB. For more assistance, you may wish to contact HDB.
Registering Intent to Sell
If you have met the MOP and wish to sell your flat, you will need to register your Intent to Sell with the HDB. After registering, you will be able to confirm your eligibility to sell, and view the Ethnic Integration Policy (EIP)/Singapore Permanent Resident (SPR) quota for the flat, the status of upgrading, billing status of upgrading costs, as well as recent transacted prices of flats nearby. To register your Intent to Sell, you can visit the HDB Resale Portal. Through the portal, you will be guided on your selling journey.
Estimating Your Net Sale Proceeds
Financial planning is important, especially so if you need to buy your next home after selling your current flat. The HDB's sale proceeds calculator takes the following payments into account to help you evaluate your financial position.
1. Outstanding loan (HDB loan or bank loan, if any).
2. CPF refunds with accrued interest (if any). This refers to:
the CPF monies that you and your spouse have withdrawn for the flat and housing grants received; and
any amount you or your spouse has pledged using the flat to make up your or his/her retirement sum if you are aged 55 years old and above.
While you cannot choose to refund a different amount to your CPF Account, you and your spouse do not need to top up the shortfall in cash if the selling price (inclusive of the option monies) less the outstanding housing loan is insufficient to make the full required CPF refunds for you and your spouse. This is provided that the flat was sold at or above market value. In such a case, the required CPF refunds will be pro-rated in the proportion below: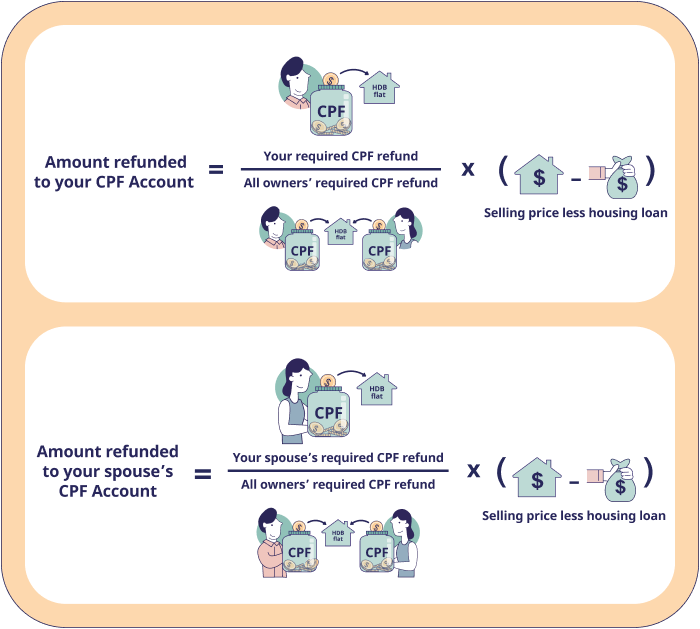 3. Any monies due to HDB or third parties arising from the sale of the flat, for example, admin charges, legal fees, conveyancing fees and stamp duty. For more information on the costs and fees relating to the sale of your flat, click here.
If there are any remaining proceeds, it may be split between you and your spouse. You and your spouse are at liberty to decide on the allocation, failing which it will be left to the court to make an order as to the allocation.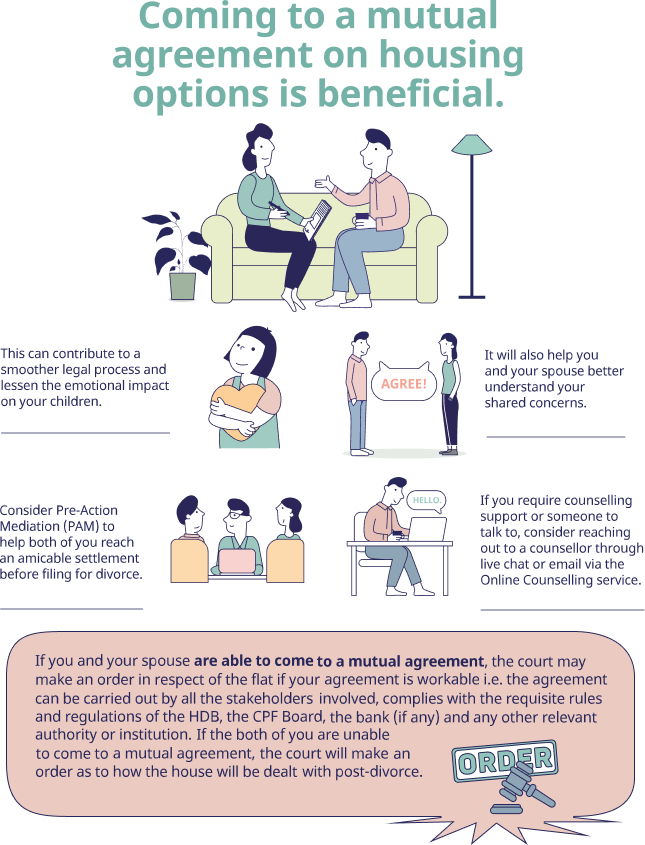 If you require further assistance on selling your flat, you may wish to book an e-appointment with HDB.
Pause and Reflect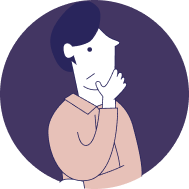 Have you thought of your new housing arrangements once your flat has been sold?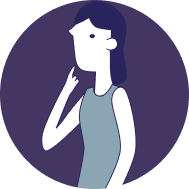 Have you considered your personal finances to support your new housing arrangements and expenses after your flat has been sold?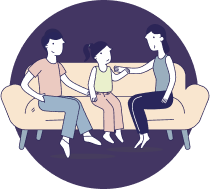 Have you thought of how to communicate with your children on the new housing arrangements?
This content was developed in conjunction with the Housing Development Board (HDB) and the Central Provident Fund (CPF) Board. The information on this site is for general information only and is not intended to be, and should not be relied on as a substitute for professional legal advice.