Children of Divorce Intervention Programme (CODIP)
A programme for children whose parents are divorcing or divorced.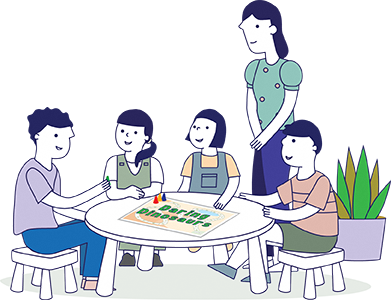 Children of Divorce Intervention Programme (CODIP)
Children whose parents are going through a divorce may not show outward signs of distress but would still benefit from support. CODIP will help reduce the stress of parental divorce for children and teach them skills to cope with its challenges.
CODIP is for children aged 7-12 years and is free-of-charge.
The programme takes place over 6 sessions of 2 hours each. The following topics will be covered:
1. Understanding and coping with changes in the family
2. Solving Problems
3. Child-Parent relationships
4. Understanding and dealing with anger
5. Enhancing self-esteem
There will also be a 1-hour introductory session for parents to better understand the programme and how to support their children's learning.
Contact an agency to sign up for the programme.
If you and the other parent are facing conflict in the divorce or challenges in co-parenting, you may wish to sign your children up for Children-in-Between instead.
If you are uncertain which programme is suitable for your family, you may speak to a counsellor at a Divorce Support Specialist Agency (DSSA) or FAM@FSC. Find your nearest agency here.