Transferring the Ownership of the Flat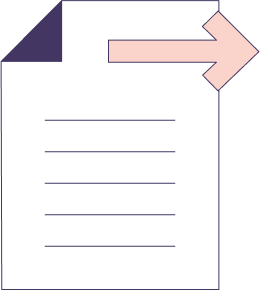 Transferring the Ownership of the Flat
If the intent is for you to transfer your share of the flat to your spouse, or for your spouse to transfer his/her share of the flat to you, you and your spouse may also agree on whether any CPF refunds are to be made to the CPF Accounts of the person who gives up ownership of the flat.
The following example is for illustration purposes only and is not intended to be representative. Whether one can proceed with the transfers cited in the examples below is ultimately subject to the prevailing HDB and CPF Board policies. You may wish to consult a legal professional for more personalised and in-depth advice.

Anita would have to use cash and/or housing loan for the balance of $121,000 in order to complete the transfer of Nathan's share of the flat to her.
You may also wish to note that in some instances, the Court may order the retaining party to pay a cash consideration amount to the outgoing party. In such instances, HDB will not be able to grant a loan for the cash consideration amount. Similarly, CPF monies also cannot be used for the cash consideration amount.
What Happens When You Sell or Dispose the Flat in the Future?
If your spouse transfers his/her share of the flat to you with partial or no CPF refunds to his/her CPF Accounts, when you eventually sell or dispose of the flat in future, you will still have to refund the following amounts into your CPF Accounts:
Amount of CPF monies your spouse used to purchase the flat which was not refunded at the time of the transfer of your spouse's share of the flat to you, including accrued interest;
Amount you withdrew from your CPF Accounts for the flat, including accrued interest; and
Any amount you and your spouse have pledged (using the flat) to make up your and his/her retirement sum, if applicable.
Need More Information?
For more information on transfer of flat ownership in the event of a divorce, you may wish to visit the HDB website here. Should you wish to contact HDB for more details and clarifications, you can submit your enquiry through the HDB e-feedback form here.
This content was developed in conjunction with the Housing Development Board (HDB) and the Central Provident Fund (CPF) Board. The information on this site is for general information only and is not intended to be, and should not be relied on as a substitute for professional legal advice.