Self-Care
When your own well-being is taken care of, you will be in a better position to make good decisions for your family and yourself.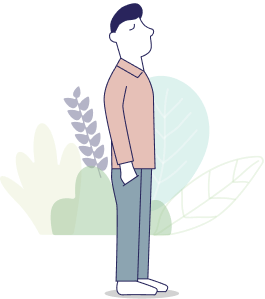 Acknowledge Your Emotions
It is important to be aware of how you are feeling and allow yourself to have those feelings without self-judgement or self-criticism. If you are experiencing marital strain or thinking of divorce, you are likely to feel intense emotional distress. At times, emotional distress may manifest through feeling more irritable, constantly feeling tired and losing interest in activities you once enjoyed. You may be experiencing a range of emotions, such as anger, sadness, shame, guilt, regret, or even relief, all at the same time! All these emotions can be painful and confusing.
At times, emotional distress may manifest in other ways, such as feeling more irritable, feeling constantly tired, and losing interest in activities you once enjoyed. Recognize that such feelings are a normal emotional response to the situation you are in.

Taking a Balanced Approach
Understand that the emotional distress you experience is a natural reaction to the stressors you are facing. Take a balanced approach to your emotions—try to neither push aside what you are feeling nor get too caught up in them. This can help you to accept and process your hurt and pain.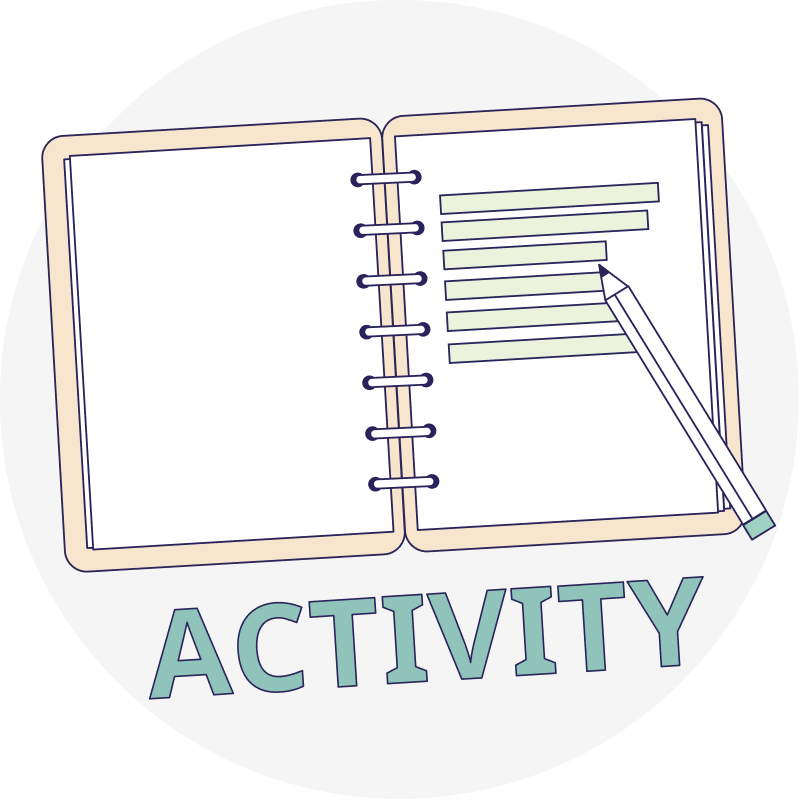 How do you feel?
These are some emotion words to help you identify how you might be feeling. Choose three words that match how you are feeling from the list below.
| Happy | Sad | Angry | Surprised | Fearful | Disgusted |
| --- | --- | --- | --- | --- | --- |
| Contented | Disappointed | Betrayed | Confused | Scared | Horrified |
| Hopeful | Empty | Bitter | Shocked | Helpless | Hesitant |
| Proud | Remorseful | Frustrated | Dismayed | Overwhelmed | Embarrassed |
| Peaceful | Ashamed | Humiliated | Amazed | Worried | Judgemental |
| Excited | Guilty | Resentful | Astonished | Nervous | Appalled |
Do any of the emotions you have selected come as a surprise?
You may have chosen emotion words from different columns – this is common. At any one time in any situation, you may feel a mix of emotions.
Are you aware of how you have been feeling?
Often, we do not take the time to identify the emotions that we are feeling. However, doing so from time to time can help us to understand how we are doing and cope better.
If you are feeling overwhelmed by many difficult emotions, you may wish to try this simple Deep Breathing exercise…
Sit upright on a comfortable chair with your feet flat on the floor.
Breathe in slowly through your nose for 4 seconds, hold the air in your lungs for 4 seconds, breathe out slowly through your mouth for 4 seconds, and rest for 4 seconds.
Repeat this cycle and focus on your breathing.
Do this for 2 minutes or until you feel calmer.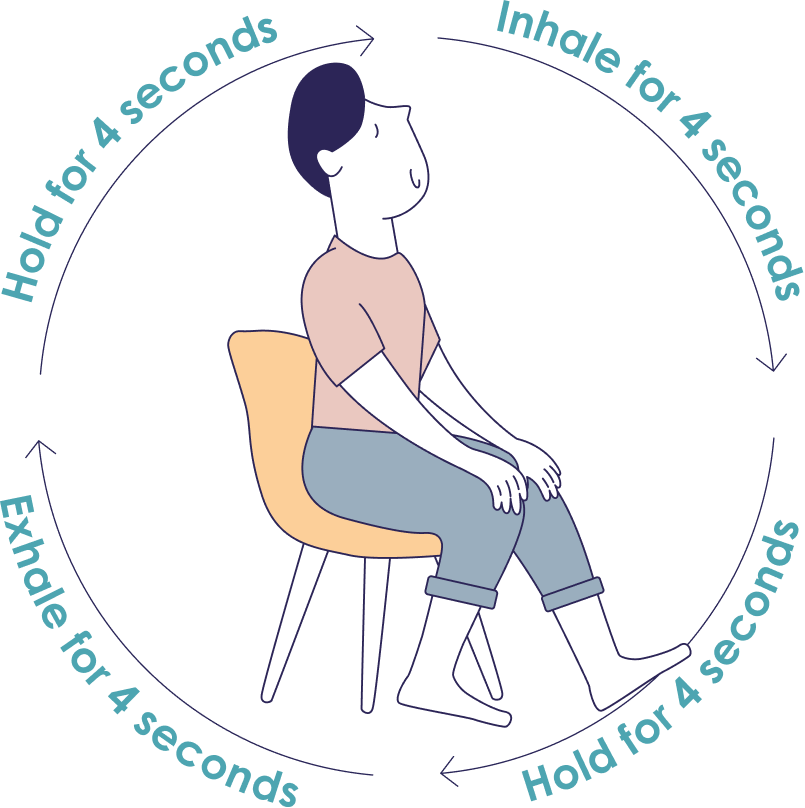 Dealing with Grief and Loss
Although everyone responds to marital challenges differently, a common emotional experience is an overwhelming sense of loss. This sense of loss could stem from the fear of losing your spouse, losing the relationship you once had, the lifestyle you are used to, or losing the dreams you had for your ideal family or marriage.
Likewise, individuals considering or going through divorce may commonly go through five stages of grief. However, everyone's situation is unique. You may not experience these emotions in a fixed order and may find yourself going back and forth between the different emotions. You may also find yourself experiencing more than one stage at a time.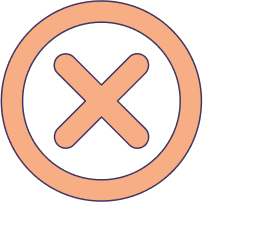 Denial occurs as you may find it hard to believe the situation you are in. It is difficult to accept that your marriage is not what you expected it to be, and that you struggle with trying to find solutions to the problems in your marriage. You may feel guilty and blame yourself for the situation that you are in.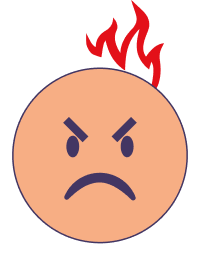 As you begin to accept the reality of the situation, you may feel frustrated towards your spouse. You may be angry at why such a situation had to happen to you. Common psychological responses include, "Why is he/she doing this to me?", "It's not fair," or "Why is this happening to me?".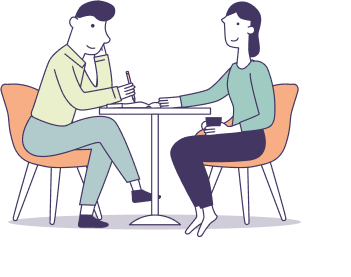 Bargaining occurs when you still harbour hope that your marriage can return to the state that you want. You may try your best to make things work.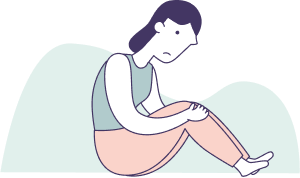 If things still do not work out according to your expectations, you may feel sad or even have feelings of regret. One may experience deep sorrow at this point. It is a normal and necessary part of grieving and loss that will help you fully process what is happening. At this stage, it is important to stay connected to your loved ones and reach out to those around you for support.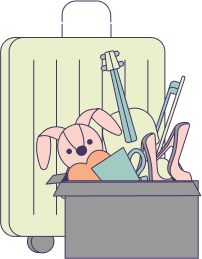 After going through the different stages of grief, you will eventually be able to acknowledge the reality of your situation and feel ready to move on At this point, you will be willing to forge ahead and commit to a new life for yourself.
As you come to terms with your emotional state, know that your feelings are valid. You will need to give yourself time to work through your different thoughts and feelings. Do not judge yourself for having them. You can and will make progress in this journey.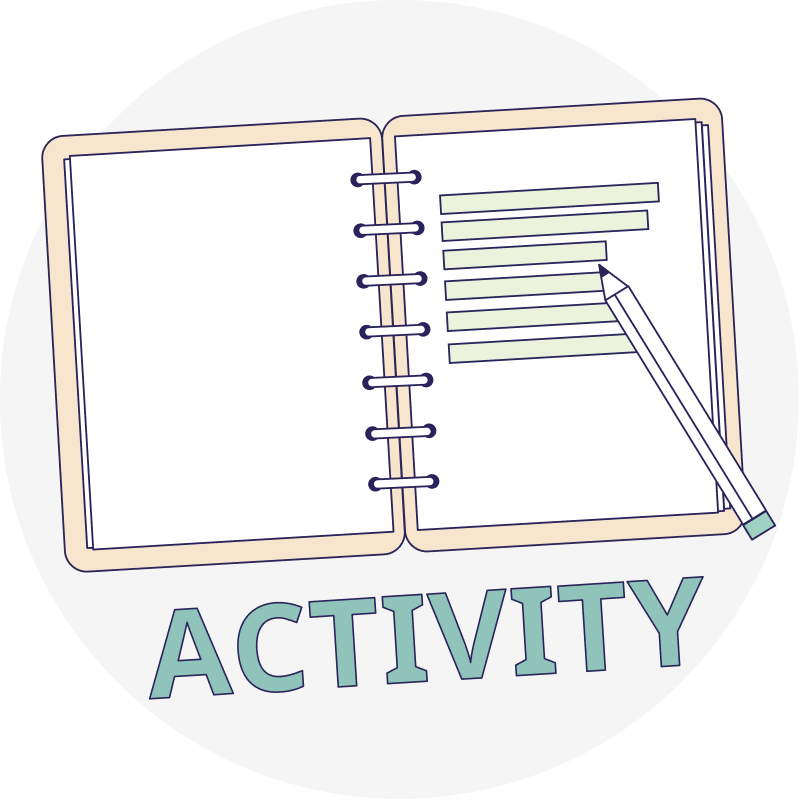 ACTIVITY: HOW ARE YOU FEELING AT THIS MOMENT?
You may be feeling many different emotions at the same time. Take the time you need to acknowledge each emotion so that you can gain clarity of your emotional state. You can do so by:
Writing down the emotions you feel and possible events that may have led to this point in detail.
Expressing your emotions through artistic media (e.g., art, music, dance) if suitable.
Sharing how you feel with a friend or family member if possible. Letting them know how you feel allows them to better support you and be there for you.