Mandatory Parenting Programme (MPP)
If you and your spouse cannot agree on the grounds for divorce and/or ancillary matters, you are required to attend the MPP before you can file for divorce.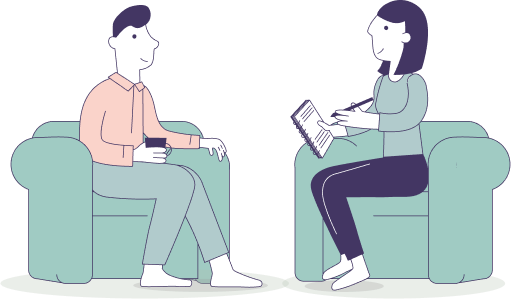 Mandatory Parenting Programme (MPP)
Under the Women's Charter Section 94A, all parents with children below 21 years old are required to attend the Mandatory Parenting Programme (MPP) before filing for divorce if they are unable to reach an agreement with their spouse on the reason for the divorce and all ancillary matters (i.e. divorce will be filed on the normal track).
The MPP is a 2-hour group consultation session that is designed to encourage divorcing couples make informed decisions that prioritise the well-being of children. The consultation aims to help parents understand:
The implications of divorce on your finances and living arrangements;
The impact of divorce on your children; and
The importance of co-parenting your children together with your spouse, even after your divorce has been finalised.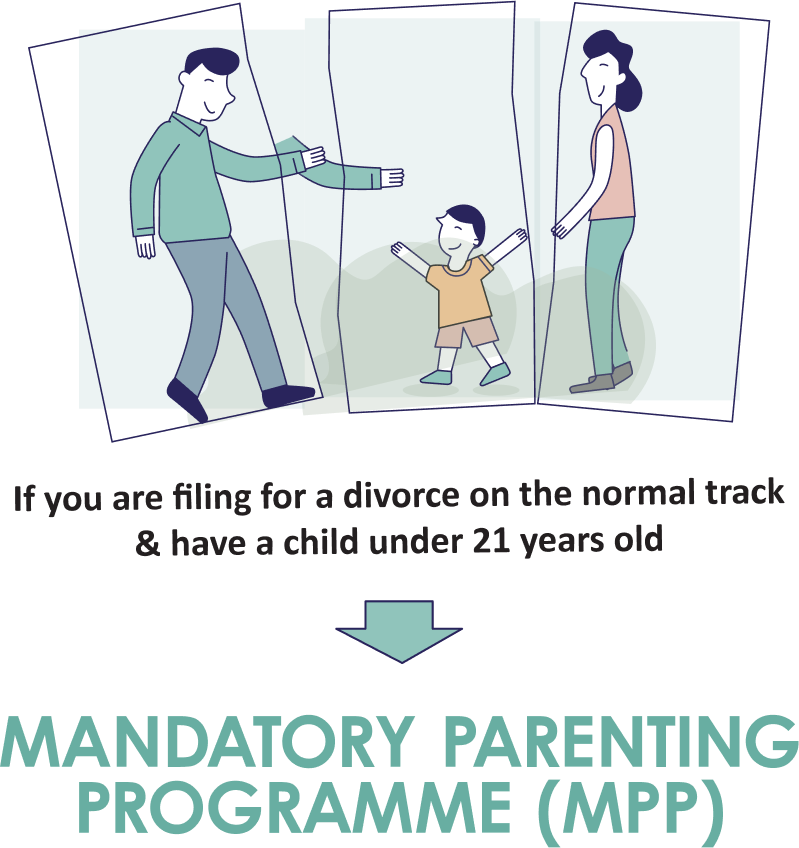 Going through the MPP is not just a tick in the box to move on with the divorce process. More than 95% of parents have provided feedback that it has been practical and useful in helping them understand the consequences their divorce has on their children, especially in terms of finances, housing, and practical needs.
Parenting Plan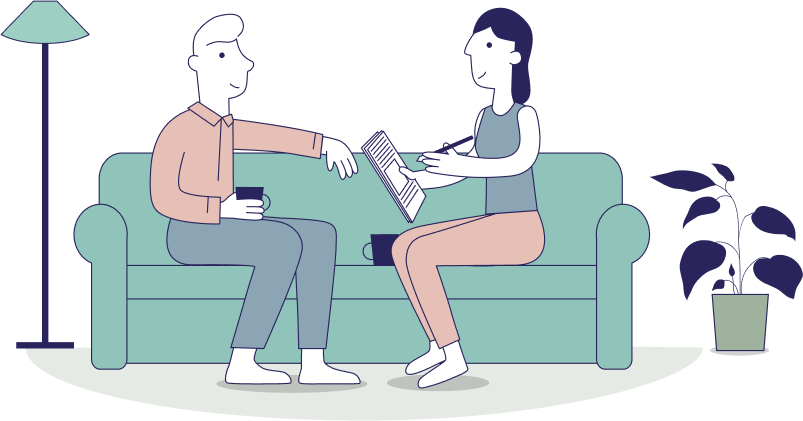 As part of the Court process, you would need to fill in a Parenting Plan when filing for divorce. Discussing your answers in the Parenting Plan with your spouse is encouraged. It is best if both parents can reach an agreement, in which case you will file an Agreed Parenting Plan.
If an agreement is not possible and you file a Proposed Parenting Plan, your answers to the questions would also be useful if you wish to attempt mediation with your spouse on matters relating to your children.
Click the links to access the Agreed Parenting Plan and the Proposed Parenting Plan (Plaintiff/Defendant). After you have filled in the parenting plan, you would be able to print out your responses, which would come in handy during the Court process, or at mediation.
The welfare of your children should be your priority. It is crucial that you consider detailed arrangements relating to your children before filing for divorce. For more details on how you can do so, click here.