Mandatory Parenting Programme (MPP)
If you and your spouse cannot agree on the grounds for divorce and/or ancillary matters, you are required to attend the MPP before you can file for divorce.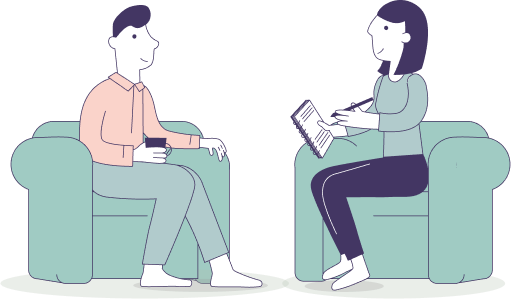 With effect from early Sep 2022, the MPP will include an e-learning and a consultation with a counsellor. The e-learning contains self-assessment tools that will help you better understand your marital situation and your children's needs.
MPP in other languages
If you are unable to complete the MPP in English, you may also complete it in Mandarin, Tamil or request for assistance in other languages.
点击下方按钮,确认您是否需要参加MPP。
நீங்கள் கட்டாயப் பிள்ளைவளர்ப்புத் திட்டத்தில் பங்கேற்க வேண்டுமா என்பதைத் தெரிந்துகொள்ள, கீழ்க்காணும் விசையை அழுத்துங்கள்.
Find out if you need to attend the MPP by clicking on the button below.
You will need to log in with your Singpass to register for the MPP. If you do not have Singpass, please sign up for an account here. If you are ineligible for Singpass, please email us at fam_dssaprogrammes@msf.gov.sg for assistance.
Due to a technical issue, the MPP e-learning module is currently not compatible with iOS devices (i.e. iPhone and iPad) and macOS (MacBook and iMac).
While you will be able to access the e-learning with your iOS/macOS device, your progress may not be saved and you may not be able to book an appointment for the MPP consultation. Hence, please do not use an iOS/macOS device to access the e-learning.
We apologise for any inconvenience caused and are working to resolve this technical issue. Should you require further assistance, please feel free to email us at fam_dssaprogrammes@msf.gov.sg.
Due to routine system maintenance, the MPP e-learning and booking of consultation will not be available on the following dates:
2 Oct 2022 (Sun), from 12AM to 4PM
9 Oct 2022 (Sun), from 12AM to 9AM
Mandatory Parenting Programme (MPP)
Exclusion from Mandatory Parenting Programme (MPP)